El Concejo de autores "Writers and Directors Worldwide" ("Escritores y directores en el mundo") vuelve al ruedo y convoca a unificar las voces sobre los derechos de autor
Fair Remuneration for Audiovisual, Dramatic and Literary Creators Ensures Their Vital Contribution to the World's Economy and Culture
Paris, France – 5 March 2014. The newly relaunched "Writers and Directors Worldwide" authors' council has called for a simplified debate on creators' rights as latest reports put the economic contribution of the creative sector at record levels. The group that dates back to 1966 and was previously known as the International Council of Dramatic, Literary and Audiovisual Creators (CIADLV) has streamlined both its name and message in today's announcement.
The authors in these repertoires entertain millions across the world by creating films, TV series, books or theatre plays and simply need to receive a fair remuneration for their work. Unfortunately, the reality is that the overwhelming majority of creators in this sector ­— individuals, often self-employed ­— cannot make a living from being an author. Authors' rights are the key; without it they have to find other jobs and their creative contribution to culture, diversity and the economy is lost.
This contribution takes two equally significant forms. In economic terms, the work done by writers and directors is usually the first step in launching productions that the British Film Institute for example, estimates has contributed over €5 billion last year to the UK economy alone. The second contribution is to the world's culture, described in the recent United Nations Creative Economy Report as "both a driver and an enabler of human and sustainable development".
The next generation of creators, those struggling to launch new projects today, especially need to be supported. The nature of writers and directors' work also often encompasses long, single and sometimes speculative projects with the flow of income neither constant nor assured. "The only way to maintain a sustainable creative industry is to guarantee a fair remuneration to authors for every use and re-use of their back catalogue," said Nilly.
Writers and Directors Worldwide has a full agenda for the coming months beginning with a new international action plan to support the struggle of directors and screenwriters for recognition in national copyright laws of fair remuneration rights for every use of their work. It will liaise with authors' unions in countries such as Colombia, Brazil, India or China to share best practice and provide support in protecting rights in these fast growing regions.
For more information see:
Cécile Roy
Directora de Comunicaciones, CISAC
Tel: +33 (0) 1 55 62 08 86
Correo electrónico: cecile.roy@cisac.org
About: Writers and Directors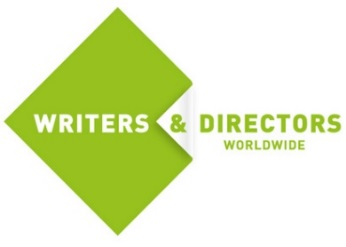 Writers and Directors Worldwide is a coordinating organization that enables the cooperation, bonding, and support of audiovisual, literary, and dramatic authors worldwide. It facilitates the exchange of ideas, information, good practices and practical recommendations to defend copyright in these important artistic works.
The history of this council of authors begins approximately 50 years ago with the formation of the International Council of Dramatic Authors and Composers (CIAD) and Literary Authors (CIADL) in 1966. These organizations They joined and formed the group that was named Writers and Directors Worldwide in 2014. It is one of the three author councils of CISAC, the largest network of author societies worldwide.
Writers and Directors Worldwide is made up entirely of authors from audiovisual, literary and dramatic societies from all over the world and its president is Yves Nilly, French author and screenwriter. With frequent meetings of the executive committee and the work team, the group operates as an advisory body to CISAC, which provides specific advice and experience in addition to the "voice of the creator" on which both organizations are founded.
About: CISAC
CISAC is the world's leading network of author societies and represents more than 3 million authors from all creative genres, including music, film, visual arts, and literature. The organization groups 227 author societies in 120 countries, and in 2012, the total collection of royalties from CISAC members representing the authors exceeded 8.7 billion euros.
CISAC's objective is to protect and promote copyright worldwide to enable collective management organizations to represent authors without interruption and to ensure that they receive monetary recognition for the use of their works anywhere in the world. The most important thing for CISAC is to have good management, and it is the only international organization in this field that has a mandatory code of conduct for professional standards that all member societies must comply with.
Founded in 1926, CISAC (International Confederation of Societies of Authors and Composers) is a non-profit, non-governmental organization with headquarters in France and regional offices in Chile, China, Hungary and Burkina Faso. The president of the organization is the famous electronic music artist Jean-Michel Jarre and has the support of four vice-presidents who represent the creative works of CISAC: the Beninese singer and author Angélique Kidjo; Senegalese sculptor Ousmane Sow; Indian poet, screenwriter, and composer Javed Akhtar; and the Argentine director Marcelo Piñeyro. CISAC's CEO is Olivier Hinnewinkel, appointed in October 2011.